Lonicera caerulea, also known by the common names of haskap berry, is a non-climbing honeysuckle found in cool northern hemisphere countries such as Canada, Japan, Russia and Poland.
The health and medical benefits of haskap berries have long been recognized in the folklore of the indigenous Siberians. In Hokkaido, the Ainu people regarded these wild fruits as the "elixir of life." Several studies of the chemical composition of the fruit showed an exceptionally high vitamin C content and high values of both total phenols and anthocyanins, known for their health-promoting properties.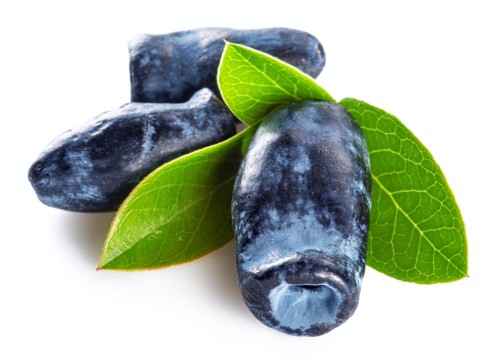 Anthocyanins: nawet  649 mg / 100 g
Vitamin A: 130 μg / 100 g
Potassium: 190 mg / 100 g
Vitamin E: 1,1 mg / 100 g
Vitamin C: 187 mg / 100 g
Our plantations are located in the central-eastern Lublin region, in a region with plenty of sunshine and unpolluted air. Kamchatka berry bushes are grown in the buffer zone of the Poleski National Park, away from urban agglomerations. The total area of our haskap berry plantations is 50 hectares.