Fresh

strawberries

of the best varieties
Strawberry fruit production is the most important, the largest (60 ha) and the oldest branch of our farm's production. We produce dessert fruit of such varieties as Elsanta, Fenella, Elegance, San Andreas, Albion. Among the dozen or so varieties previously cultivated on the farm, only these meet the high requirements of our customers. They are nice and tasty, resistant to long-term transport and can be traded for several days.
We grow strawberries in the traditional system and in gutters in coconut substrate. Some of our plantations are under covers, which ensures certainty of deliveries to our customers regardless of the prevailing weather conditions.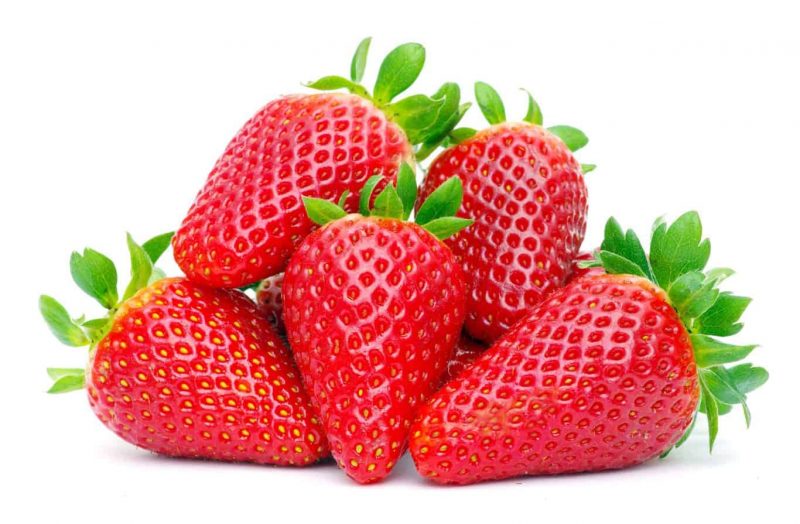 Carbohydrates - 7.68 g (including simple sugars 4.89 g)
Vitamin C - 58.8 mg,
Thiamin - 0.024 mg,
Riboflavin - 0.022 mg,
Niacin - 0.386 mg,
Vitamin B6 - 0.047 mg,
Folic acid - 24 µg,
Vitamin A - 12 IU,
Vitamin E - 0.29 mg,
Vitamin K - 2.2 µg
Minerały:
Wapń – 16 mg,
Żelazo - 0.41 mg,
Magnez - 13 mg,
Fosfor - 24 mg,
Potas - 153 mg,
Sód – 1 mg,
Cynk - 0.14 mg